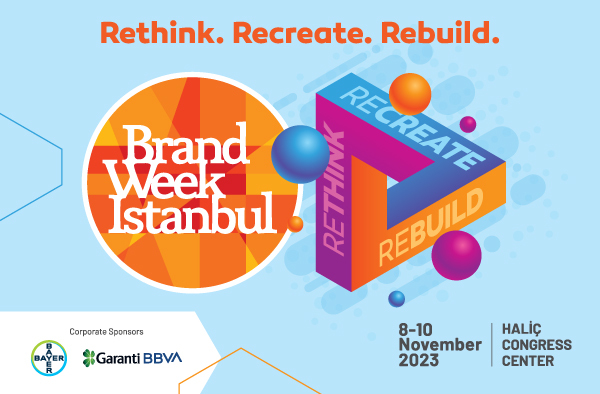 Rethink. Recreate. Rebuild.
Pandemic... War... Earthquake... Economic crisis... Elections!
Is it possible to stay the same in a world where everything is changing so rapidly?
Could the solution be to recreate everything
rather than pick up where it left off?
This year at Brand Week Istanbul, we'll meet to rethink and rebuild.

Let's meet at the most inspiring week of the year…
What will you find at the Brand Week Istanbul
Sign up for our newsletter(s) and be informed about new speakers, events and more.
What Brand Week Istanbul attendees say?
"So many young and talented professionals. Brand Week is the best place to share ideas and learn what is possible."

John Zimmerman
"It was a wonderful event bringing together a real variety of interesting speakers from around the and different areas. I speak at a lot of events and this was conference which I both enjoyed tremendously and found very inspirational"

Tom Goodwin
"For me, it was the most exciting brand week of last year.I am sure that the whole industry will come togetheraround Brand Week Istanbul this year. "

Tarık Bayar